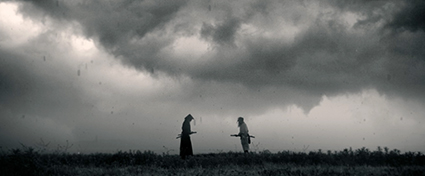 After a lifetime of war, an old samurai is challenged to an epic showdown by a young ambitious samurai, his worthiest adversary yet. Battle is imminent, but the past could prove to be the old samurai's undoing.
Inspired by lighting-fast duels-to-the-death in Samurai classics such as Sanjuro, the idea for The Old Samurai began with a simple question: What if you could capture the split second between first draw and final blow?
That seed of an idea blossomed into a story about reconciliation, loss, and love, in a film that plays homage to Samurai films both classic and recent.
Armed with a 1000 frame-per-second camera, a rain machine, and some amazing locations, The Old Samurai was filmed over three days.
Told purely through visuals and a score written by Christopher Guanlao of Silversun Pickups, The Old Samurai invites you to actively watch and interpret the film through your own eyes.